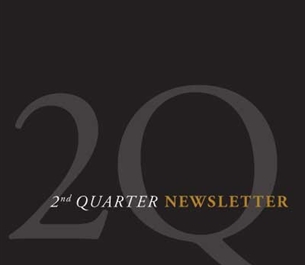 2Q Newsletter 2021
We hope you had a great July 4th weekend! As of July 1, 2021, it has been 470 days since the pandemic started. Finally, the world seems to be opening back up. We hope everyone is healthy and ready to get back to a more normal tempo. It seems surreal to think about what the world has experienced over the last 470 days. In a strange way, the slower pace offered a chance to reflect on the most important parts of life: family, friends, health, laughter, tears, compassion, and so many other things we take for granted in our fast-paced world. I hope we will keep these in perspective as the world opens back up.

The 2nd quarter was a strong quarter for Medalist Capital. We closed 39 loans totaling $574.6 million compared to 23 loans totaling $110.8 million in the 2nd quarter of 2020. Year-to-date, we have closed 62 loans totaling $779.3 million compared to 53 loans totaling $525.9 million in the first 2 quarters of 2020. As a point of reference, we closed 28 loans totaling $305.6 million in the 2nd quarter of 2019 and 48 loans totaling $553.9 million in the first six months of 2019. It appears the pandemic is indeed in the rear-view mirror. Featured transactions include two large loans on the west coast, an industrial portfolio in Seattle, Washington (life company lender: $99 million), a multifamily loan in Los Angeles, California (debt fund lender: $101 million), and a construction to permanent loan for a life science building in Durham, North Carolina (life company lender: $17.75 million).

All capital sources (life company, FNMA, Freddie Mac, HUD, banks, debt funds, and CMBS lenders) are cranking at full capacity and are actively and aggressively looking for business. In my 33 years in the business, I do not think I have seen lenders so hungry. The debt markets are not too dissimilar to the equity markets, as there is disconnect between good supply and demand – i.e. there are more dollars chasing less good product. To get loan dollars out at reasonable yields, lenders are becoming more creative and offering a wider range of products. We are currently working on non-recourse construction loans, participating construction loans to increase leverage to 90% of cost, retail loans, self-storage loans, office loans, and even hospitality. Of course multifamily and industrial, the darlings of the real estate industry, are highly sought after and we are seeing coupons under 3% again, as the 10-year treasury has drifted back below 1.50%. The agencies (FNMA and Freddie Mac) are again aggressively seeking new business, as their statutory limit exposure issues have waned. We are very active with HUD on multiple transactions, although the current HUD pipeline has made the process a little more deliberate.

In closing, we are in great markets. We have unbelievable capital sources which we are honored to service, and believe our lender network is one of the strongest in the country. We have a great team at Medalist Capital and are looking to expand as our market continues to grow. Most importantly, we are ready to serve both our lender and borrower clients as we capitalize on the end of the pandemic. We are extremely well positioned to assist on any of your debt needs. Given the wide array of capital sources, it is paramount to engage with your Medalist Capital representative to ensure you are getting the very best execution in the market. Give us a call! Most of our lenders are traveling again and excited to get face-to-face with borrowers. We look forward to meeting with you sometime soon (without a mask).
Howard Brooks