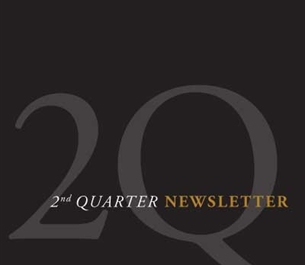 2Q Newsletter - 2018
Summer is here! Despite a cooler spring that seemed to linger much longer than usual, we certainly have jumped head first into the "dog days" of summer. Despite the recent heat wave that swept across much of the country (and certainly hit us here in the Southeast), we hope that everyone had a safe and fun-filled Fourth of July. Hopefully, you found a cool breeze while celebrating our country's Independence in the presence of family and friends. With the 4th falling midweek this year, we certainly felt a pause before and after the holiday. It seems that both our clients and lenders are now back in the saddle and ready to continue what has already been an active 2018.

We had a very productive 2nd quarter at Medalist Capital and the result was a record first half of the year for our firm. To date, we have placed over $650 million in mortgages in 2018 with a strong pipeline of transactions slated for both the 3rd and 4th quarters. Our 2nd quarter transactions ranged in size from $1 million to $30 million and represented all major asset classes. We worked with 13 different capital sources in the 2nd quarter including life insurance companies, banks, credit tenant lenders (CTL), CMBS, agencies, and bridge lenders. Deals ranged from ground-up construction loans to interim bridge facilities to permanent fixed-rate mortgages. As always, our correspondent life companies provided the bulk of this capital. Our life companies continue to be aggressive and their collective appetite for moderately leveraged, quality real estate assets is as high as we have seen in this cycle. We expect that to continue through the remainder of 2018.

While the 1st quarter was characterized by a steady climb in Treasury rates, the 2nd quarter was a bit of an interest rate rollercoaster ride. The 10-Year Treasury started the quarter at 2.73%, peaked at 3.11% in mid-May, and has now settled back at 2.85% (which is lower than it was in mid-February). While there are certainly concerns about the flattening of the yield curve (currently at its flattest level since 2007), we have seen borrowers take advantage of this abnormality to lock in long-term mortgages at very small interest rate premiums relative to shorter loan terms. While our permanent lenders have capacity for both short-term deals (3 years), long-term deals (30 years or more) and everything in between, we have seen many borrowers take this opportunity to lock many deals in the 20+ year term range.

While we are all hearing more about the potential negative impact of trade policy, the negative indications of a flat yield curve, geopolitical risk, GDP growth concerns, etc., our real estate markets are performing well and Medalist Capital's debt and equity capital sources continue to be active and aggressive for quality real estate transactions. We at Medalist Capital are active in all segments of the market and have the deepest sources of capital in the Southeast. We appreciate the business that we have done with many of you so far in 2018 and look forward to a prosperous second half of the year. Please keep us in mind as you have financing questions or needs and we hope that you have a fantastic summer!

Best Regards,
Bryan Brooks
Click here to view full newsletter.