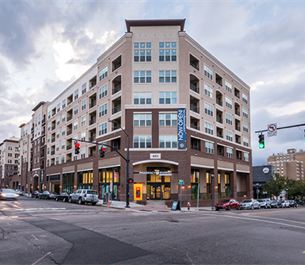 Medalist Capital Arranges $71 Million in Financing for Gramercy and Solis Ninth Projects
Medalist Capital recently arranged life insurance company financing for The Gramercy in Raleigh, North Carolina and Solis Ninth in Durham, North Carolina. Both deals were led by Howard Brooks, Principal, in Medalist's Raleigh office.
The Gramercy is an apartment complex encompassing 203 units and 7,500 square feet of ground floor retail located in the heart of downtown Raleigh. Solis Ninth is a six-story, mid-rise apartment building encompassing 229 units and is in downtown Durham two blocks from Duke University.